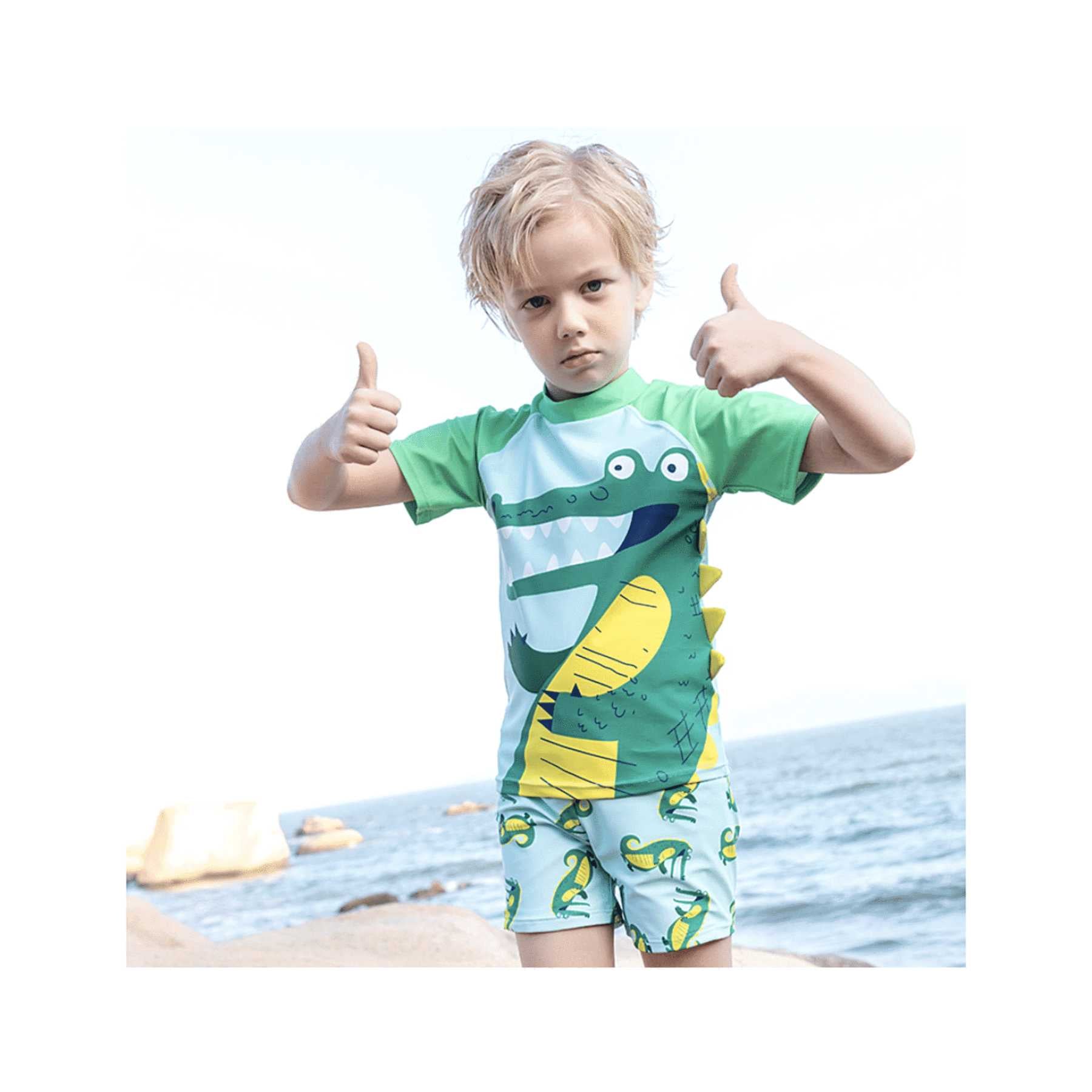 Baby Boy Swimwear
Introducing your little guy to the water is special: it stimulates their brains, builds their motor skills and muscles, boosts their confidence… and provides endless giggles and quality time with parents.
But let's face it, boys are naturally more active and need more flexibility to carry out their shenanigans. So selecting Baby boy Swimwear can be challenging. Of course, you want your prince to be comfortable and enjoy his time in the water the way he likes!
So Swimcore to your rescue! 
We have the perfect swimming outfit for your little buddy as we like to keep things simple. We have designed our baby boy swimwear collection for comfort, confidence, and protection for your babies. 
Soft and sturdy: The collection is designed with soft material and sturdy stitching to ensure easy on and off, with zero chances of skin rash. The high-quality material is guaranteed to last longer and better than others you must have tried before.
Safe and stylish: Our stylish baby boy swimwear collection is made from sun-blocking, non-irritating fabrics for protection against UV, chlorine, saltwater, sea debris and rashes. 
Stretchy and comfy: Our easy-care, stretchy and comfy nylon/spandex blends give your kid total freedom and you total peace of mind. Be ready to enjoy the admiring looks your boy will be getting in baby boy swimwear by Swimcore.
We are sure you'll find the perfect fit for your baby boy. Have a look at our Baby boy Swimwear collection below and choose the one that makes you say, "it's perfect!"…