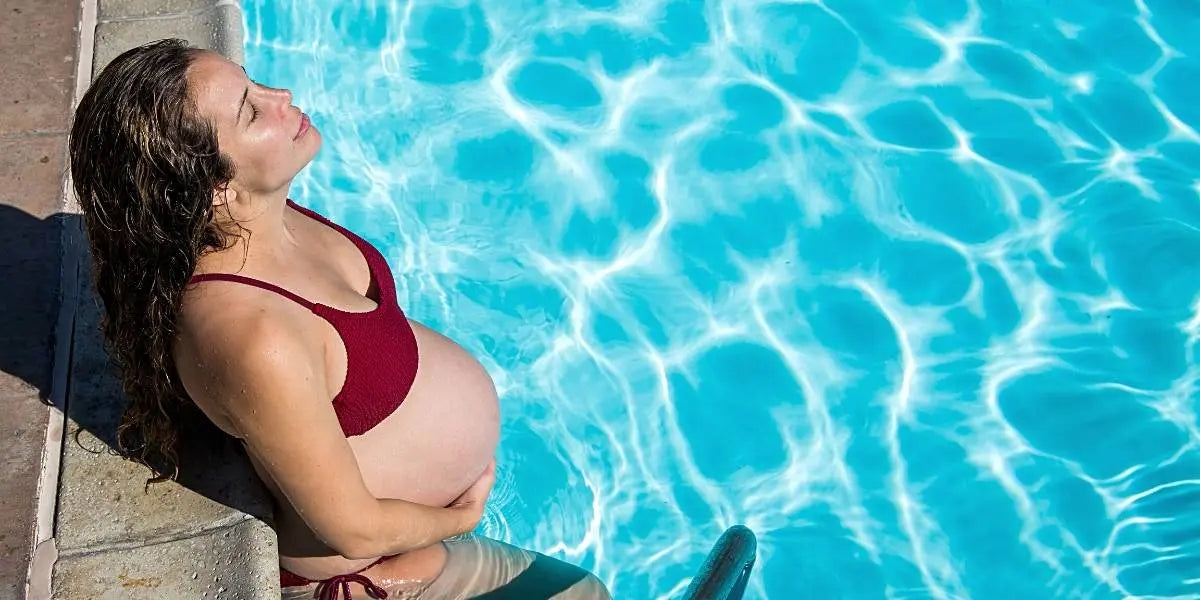 Maternity Swimwear Pregnancy Swimsuit
Maternity Swimwear Pregnancy Swimsuit
Enjoying water activities during pregnancy may seem complicated, but a maternity bathing suit is what you need! So enjoy the water with maternity swimwear by swimcore.
The maternity swimwear is perfect for the mama who wants to look stylish and enjoy comfort.
Comfortable: The maternity swimwear is comfortable and made to accommodate your beautiful curves.
Adjustable: The bottom comes with adjustable straps to customize it to your comfort level and body type.
Elastic: Regular bathing suits have only a bit of elasticity, but it's insufficient to keep up with your blossoming baby bump. The maternity swimwear by Swimcore is flexible as well as comfortable. 
Fits perfectly: The maternity swimwear fits perfectly to your changing body, unlike the popular opinion of buying bigger size regular swimwear that is sagging and fits in the wrong areas. 
Support: The top has enough room for full support and coverage. Look modest and stay comfortable. Nothing beats the relaxed vibe you get with this swimwear.  
Maternity swimsuits are essential to your pregnancy wardrobe and don't have to be ugly. This most supportive yet stylish maternity swimwear is ideal for you to enjoy the beach, pool, or other water activities. 
This maternity swimwear doesn't need to stay in the back of your wardrobe once you have your baby. It's practical and adjustable so that you can use it after pregnancy too. So be prepared to fall in love with this fantastic maternity swimwear to enjoy a beautiful time with your growing baby bump.