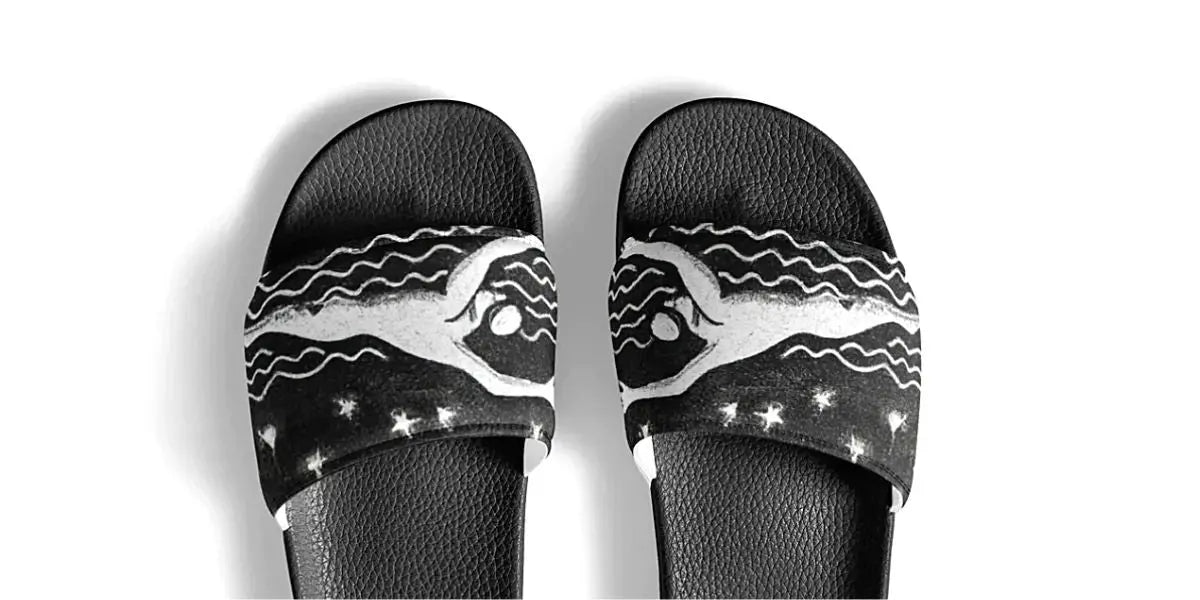 Unisex Designer Slides Flip Flop
Unisex Designer Slides Flip Flop.
Men's and Women's Beach, Pool Flip Flop, Slides, Sandals.

When you're looking for comfortable, stylish footwear that looks as good as it feels, our unisex designer slides and swimming flip-flops are a perfect choice. Made with breathable materials and a unique design, these slides will keep your feet looking fabulous in the pool or at the beach while providing maximum comfort and style.

The boldly patterned straps make them stand out from the crowd, so you can be sure to make a statement wherever you go. Their slip-resistant sole and cushioning footbeds provide all-day support no matter where your travels take you. And, of course, they come in several colours, so there is something for everyone! For those who want more than just an everyday slide but still need something water-friendly, look no further than our men's designer slides sandals.


Perfect for poolside lounging or beach days spent by the ocean, this pair has everything you need to stay safe and comfy in any environment thanks to its lightweight construction and durable material composition, making it ideal for any outdoor activity or watersport occasions such as surfing or kayaking etc.


Whether enjoying some sun by the poolside or taking a dip at high tide, our men's designer slides swimming flip flop for every swimmer ensures that your feet remain comfortable during long hours of wet fun! 
Lightweight design that is comfortable to wear.
Durable construction with slip-resistant materials.
Midsole cushioning for added comfort and support.