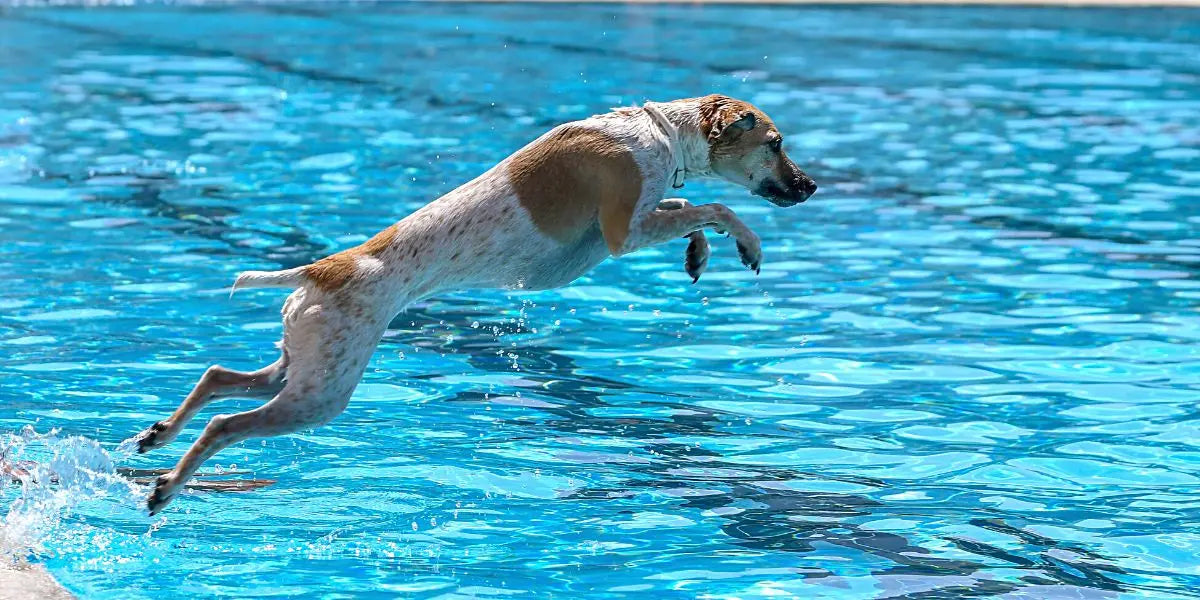 Dog Wetsuits
Every dog parent's worst nightmare - sick pet because of the chill. You can deprive your beloved pet of enjoyment in the pool or cold weather. So what to do?
We have the solution!
As Swimcore, we love your pet as much as you do. That's why we are introducing dog wetsuits to show your dog how much you love them.
Warm and snuggly: the dog wetsuits have a high-quality base layer that keeps your dog warm and feeling snuggly. You can get your dog to wear it alone. Or you can pair it with your dog's favourite coat to keep them extra warm during the winter. 
Versatile bodysuit: you can't limit using these dog wetsuits to keeping your dog warm. These versatile wetsuits can also be used for post-surgery recovery suits. These suits also work best as shedding clothes to keep pet fur contained and off furniture.
Suitable for all conditions: these high-quality neoprene dog wetsuits are perfect for indoor and outdoor activities. They are most effective after the swim when your puppy is likely to get cold. 
Easily manageable: The suits are designed to keep your puppy comfortable. Easy to put on and off, these dog wetsuits offer easy bathroom breaks, leash openings and a comforting fit. In addition, these wetsuits are fully and easily adjustable by the neck, sleeves, and body. 
Dog wetsuits are available in multiple sizes for big, small or tiny dogs. Check the collection below and choose one of the dog wetsuits you like the most.