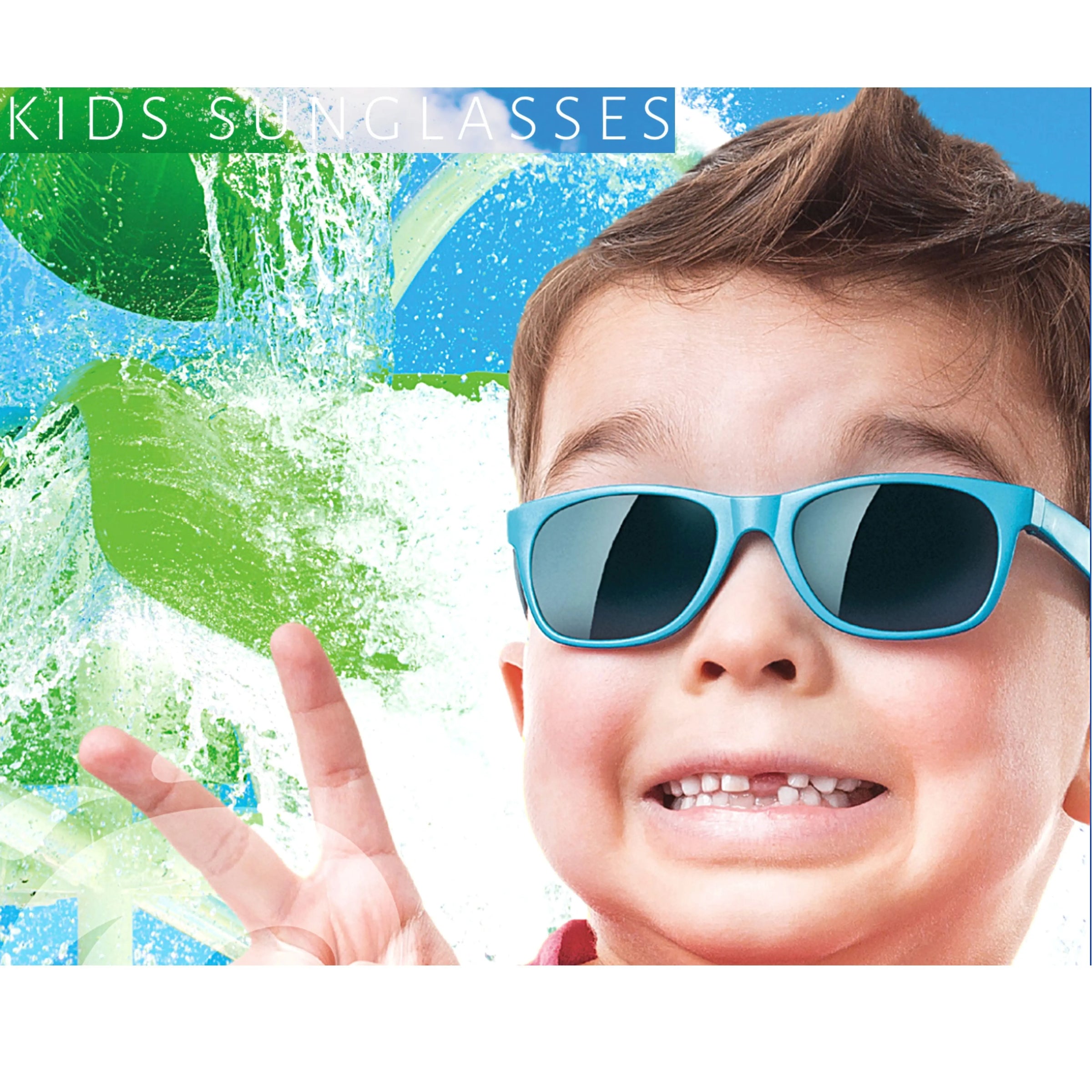 Kids Sunglasses 
Swimming Pool Sunglasses.
The need for Kids Sunglasses is because the lenses in their eyes allow more UV radiation to pass through than adults. Since UV radiation that enters the eye causes cell damage, children are at a higher risk for many complications.
Choose glasses that block 99-100 per cent of UVA and UVB rays.
Kids' sunglasses should have the highest protection available. It would help if you had your child wearing protective sunglasses starting early. Up to 80% of exposure to the sun's damaging rays happens before 18.
Make sure they cover a good portion of the eyes.
When choosing sunglasses for your little one, you want to make sure that they also cover the sensitive areas of skin around their eyes. Even with larger lenses that cover directly above and below the eyes, you should apply a layer of sunscreen to act as a double layer of protection.
Buy durable shades.
Children are active and should have sunglasses that can withstand their falls, scrapes, drops and steps. There are some brands out there that make flexible bands and scratch-resistant lenses perfect for any child from toddler to elementary school. 

Kids Sunglasses at Swimcore come in a variety of styles and colours from Cressi, a very known Italian brand, but we're always exploring and adding more new kid's sunglasses brands!