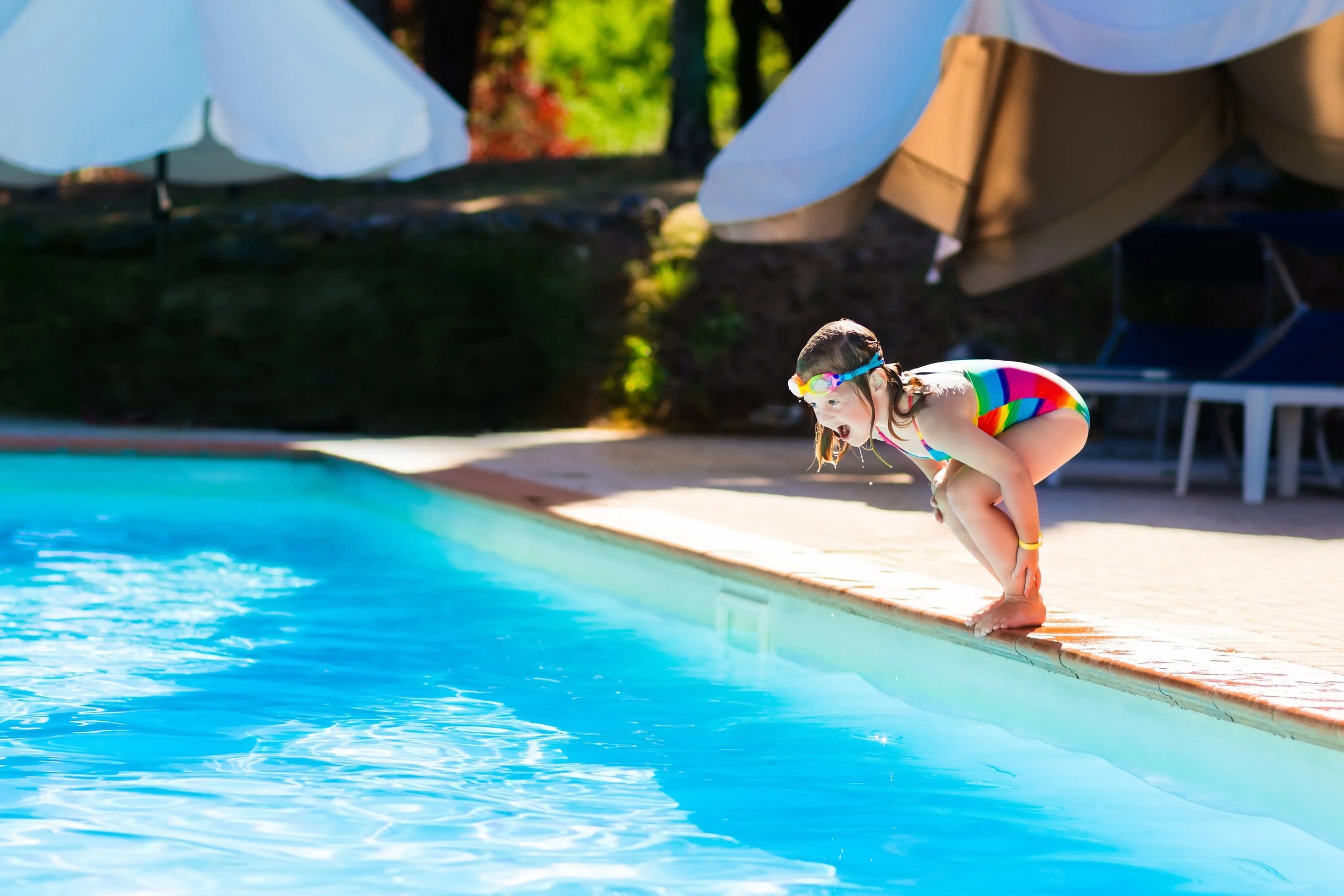 Toddler Girl Swimwear
Toddlers are wonderful… and wonderfully unpredictable! That's why keeping them safe near the water is a top priority as parents. And the job doesn't end there!
You also need to protect your sun from the harmful UV rays and the chemicals in the water. You can't get your child in water without the proper protection.
So Swimcore is here to assist you! 
Introducing the best Toddler Girl Swimwear that checks all the right boxes of safety and fun. 
Safety and fun together: Our Toddler Girl Swimwear range is fun, comfy and quick-dry swimwear for toddlers. It has been designed with safety in mind. Its high-quality material saves your baby girl's skin from chlorine in the pool. Also, it saves your little one from sea salts that may cause discomfort to the soft skin.
The Toddler Girl Swimwear is also effective against harmful UV rays.  
High-Quality Sturdy material: the fabric used for the Toddler Girl Swimwear range is incredibly soft and stretchy to fit perfectly. The fabric wears and washes well, is durable, and is shrink and fade resistant.
We use stretchy, buoyant and long-lasting nylon blend fabrics which are kind to the skin and free from harmful dyes.
Fun Colours and attractive designs: Plus, they come in eye-catching prints and colours for maximum visibility!
Watch your little troublemaker toddle and tumble safely in the pool while looking cute as a button!
Our Toddler Girl Swimwear range covers the swimwear for Toddler (1-3 yo) and pre-school (3-5 yo) girls!