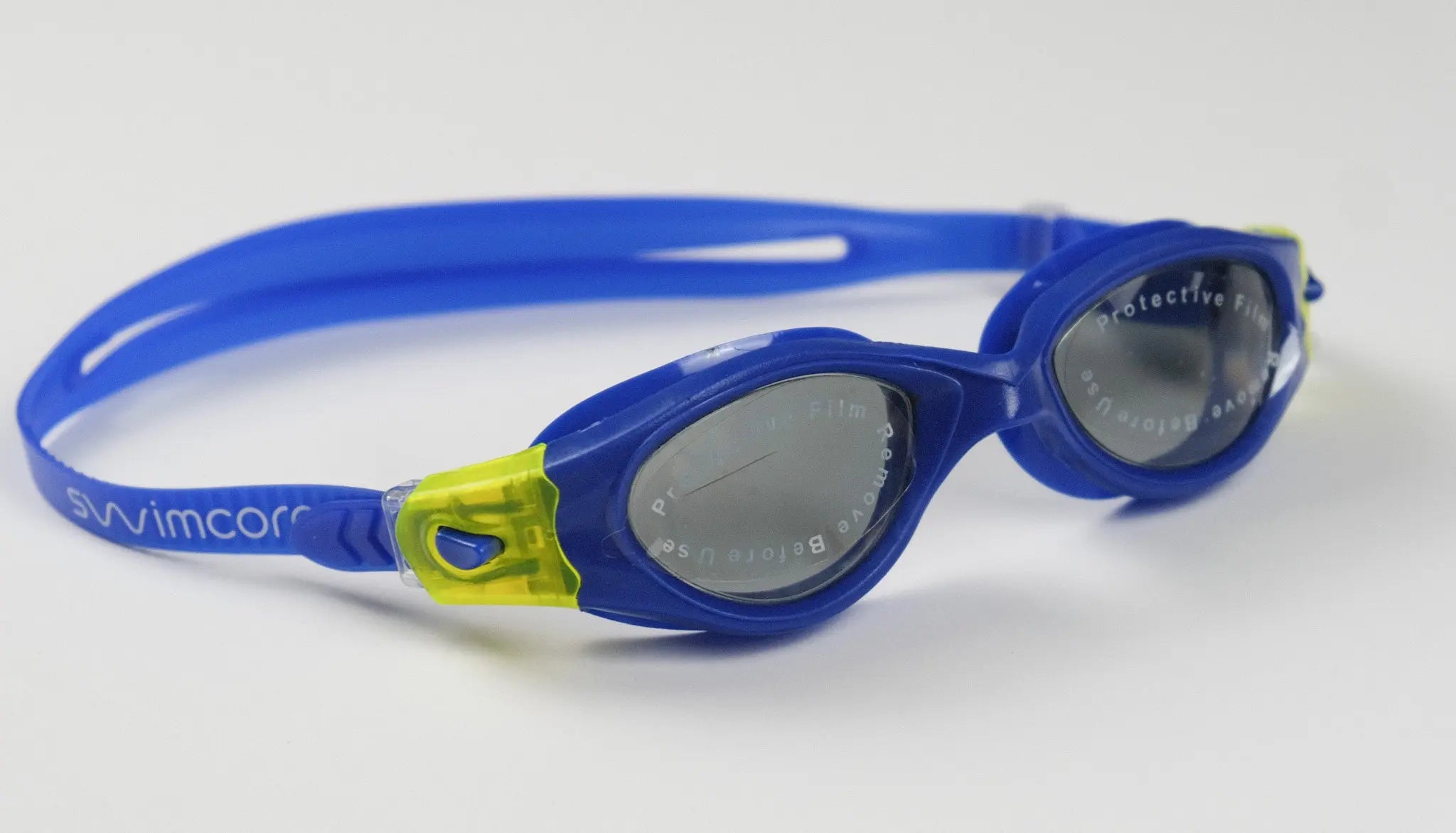 Kids Goggles 7-15 Years Old
Kids Goggles 7-15 Years Old 
Kids love their time in the water, and who doesn't? However, what if they can't see due to foggy lenses or the pollution in water hurts their eyes?
Well, No parent wants their child to get hurt during a water adventure, so Swimcore is here to save the day!
Introducing the kids goggles for ages 7 to 15 years old that are fun to wear and provide the best protection for their sensitive eyes too!. 
The kids goggles are available in super cool styles and colours that your kids love and are ready to wear. These soft kids goggles ensure your child a safe water experience.
Here's why you should try these goggles:
Quality and Comfort: The Swimcore kids goggles are designed for comfort and clarity in the water. The Shatterproof lenses with anti-scratch treatment ensure that your child sees the world clearly in and out of water.
The Best Fit: The elastic element in the kids goggles allow a perfect fit on most facial profiles. Also, unlike the other goggles available, Swimcore Kids goggles do not require adjustment during swimming practice. The elastic band keeps 
fitted to the head without any slippage.
Leakage proof: Due to the excellent fit and unique shape, the goggles are guaranteed that no water enters your child's eyes. The kids goggles also come with UV protection and internal anti-fog treatment.
Kids ages 7-15 are developing their personalities, so their choices are tricky. To ensure your child gets what he likes, explore the Kids goggle collection by Swimcore now!