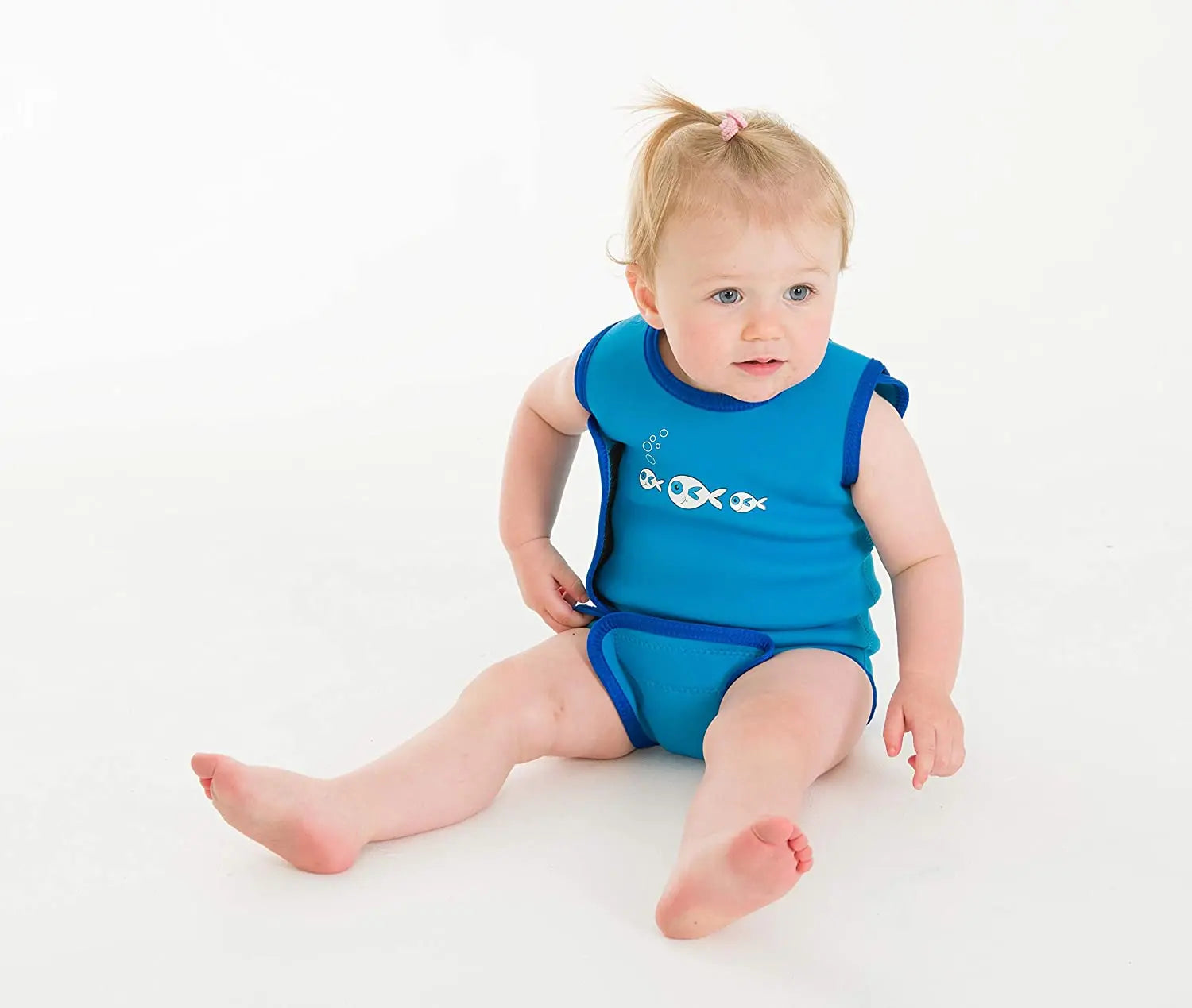 Kids Swimming Pool Wetsuit
Kids Swimming Pool Wetsuit - perfect swimwear for sensitive skin. 
From age 1 up to 13 years old.
We all love watching kids discover new experiences and abilities. Learning to swim gives kids an essential life-saving motor skill and allows them to play, splash, squeal and tumble to their hearts' content!
There's nothing like seeing the joy on the face of your little superheroes and mermaids as they realise their power and freedom in the pool. But are you providing your kids with the necessary protection? And the first thing is to save their sensitive skin from pollution and harmful chemicals.
It would be best if you got kids swimming wetsuit because
Perfect for all water sports: The Swimcore Kids wetsuits are designed for all water sports like diving, scuba, paddle boarding, surfing, kayaking, or hanging at the beach.
Keep your child warm: With these wetsuits, you help your little ones fall in love with the water by keeping them warm and protected.
Adjustable size: Easily adjustable stretchy and have soft shoulders for total mobility.
Safe and healthy: The kid swimsuits are made from safe and durable material. The wetsuit also serves as a UV barrier for sun-sensitive skin and harmful chemicals in the pool. 
We understand that it's normal for parents to have safety concerns on the poolside, so we ensure that our range of kids' swimwear is made from totally non-irritating, chlorine-resistant, stretchy and buoyant material. Perfect for squirmy swimmers with sensitive skin! Check out our comfortable, cute, easy-care kids swimming wetsuit and warmers below!