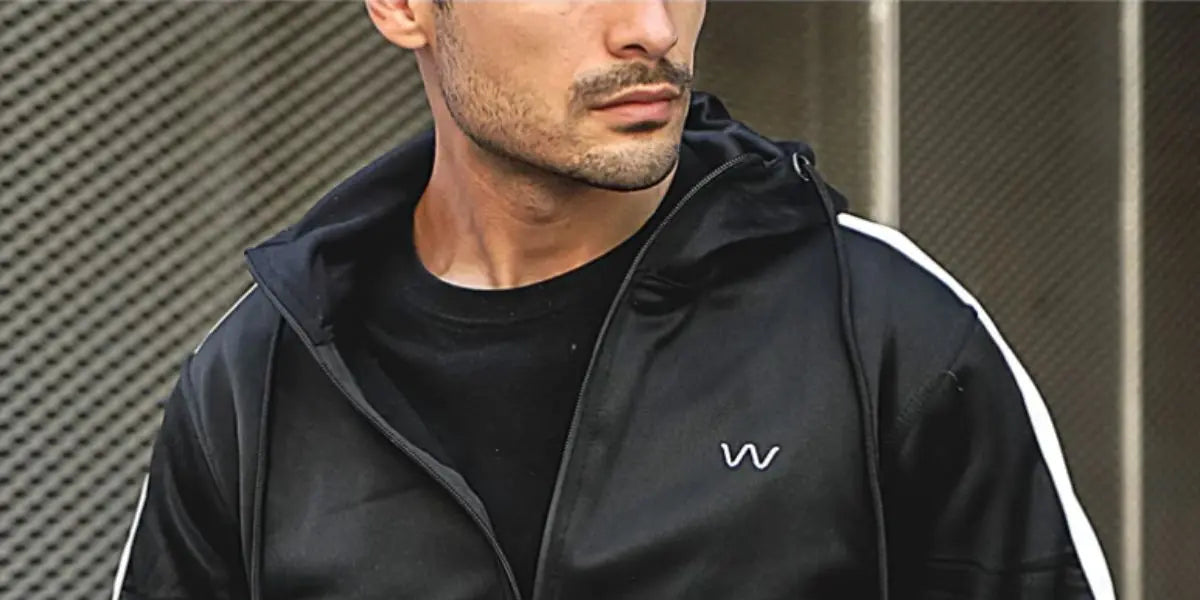 Men Sports Workout Jacket | Men's Training Sport Jackets
Stylish Men's Sports Workout Jacket - Practical and fashionable solution for your workouts.
Enjoy a drizzle or a cold solid breeze… It's a feeling of warmth encouraging you to enjoy life as you have never done before.
Men Sports Workout Jackets by Swimcore feature robust colour design and well-thought-out creation, making it an everyday solution. Wear it to the gym,  Outdoors & everything in between. 
With its vibrant style and premium stitching, you'll experience the comfort and good looks together. The soft inner comes in handy, keeping your running routine consistent during colder days.
The jackets feature high-quality zipper designs with multiple pockets on the front and arms for convenience. Plus, enjoy the cap to cover yourself from rain and light snow. The cap is adjustable with a soft string on the front. 
And the best part is the elastic stitching at the waist and wrists, ensuring that no wind enters, keeping you warm and cosy. 
Browse the collection to find the one for you!