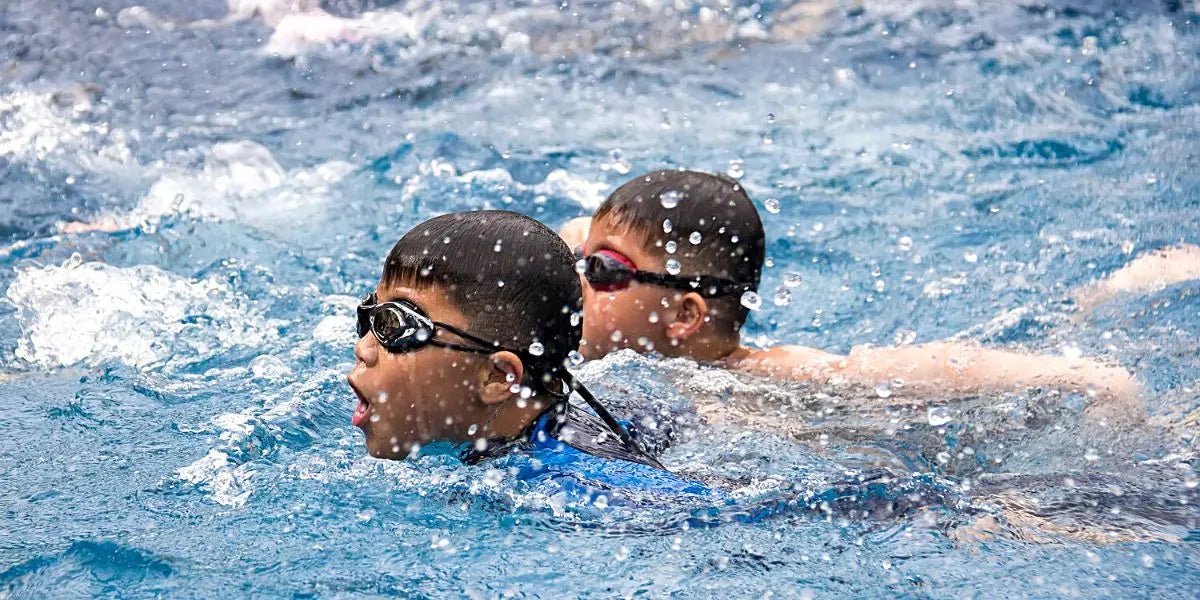 All Kids Swimming Accessories
Kids Swimming Accessories 
Everyone agrees swimming is fun! But what makes it the best part of the day?
It's sharing good times with family and friends.
However, do all your acquaintances are perfect at swimming and part of your fun?
Well, we hear you! 
That's why we at Swimcore have a range of swimming accessories. So whether for you or your kids or trying to include everyone in fun, we've covered your swimming needs. 
We ensure that all the swimming accessories are made to perfection. Be it our soft silicone swimming hats, stability-boosting kickboards, strength-building pull buoys, kids toys, headbands, waterproof pouches or thrust-maximising scuba fins, every accessory shouts fun and good times.   
We want you to feel confident in the water and perform at your very best. That's why all our accessories are made from exceptionally durable, high-performance materials. These sturdy swimming accessories cover all age groups, from toddlers to adults. Once bought, they will last you much longer before handing them down to new users. Even if you're part of a training program, these swimming accessories assist you in becoming a pro at your swimming.  
All the swimming accessories are designed for water lovers. So you may be a free diver, surfer, water polo player, synchronised swimmer, snorkel, triathlete or aqua-Zumba-er…we have an accessory made just for you. 
Available in multiple attractive colours and cute designs, these swimming accessories are just a click away from you. Let the fun begin, and check out our impressive range of equipment below!