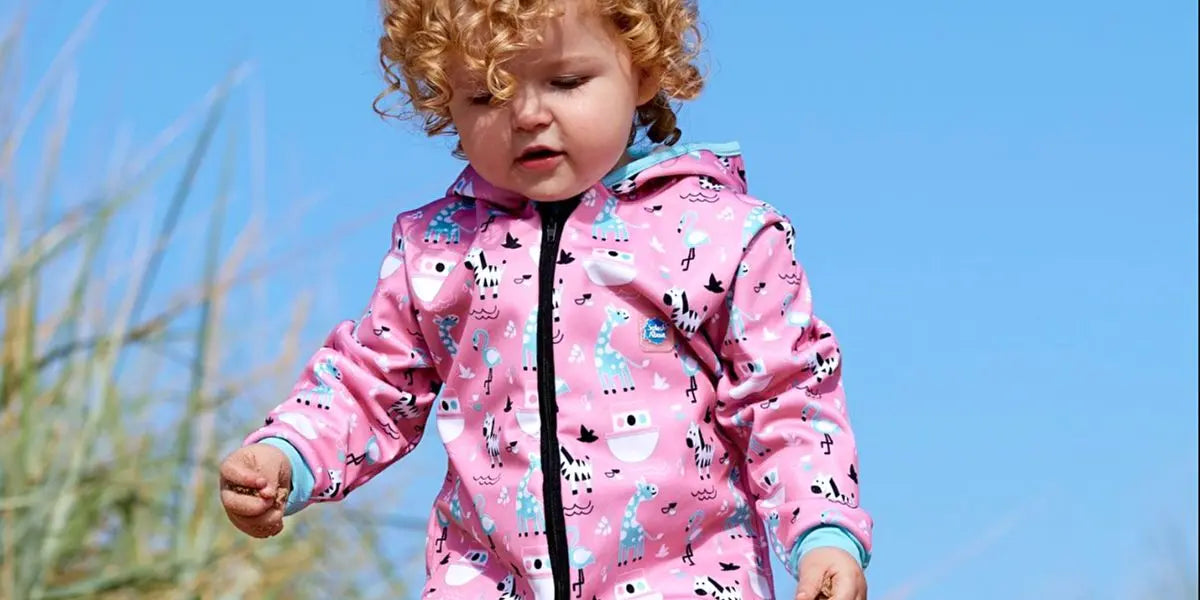 Kids After Swim Onesie and Towels
Kids After Swim Onesie
Quite simply, it is a onesie that can be put on straight after swimming that dries on them: no soggy towels, no battles with clothes and more importantly, no tantrums. The material is water-repellent, so it only gets slightly damp inside but dries within 10 minutes.
A onesie eliminates those drafty areas and keeps your little one nice and cosy.
Additionally, shirts usually ride up quickly, exposing your baby's back and midriff to the elements. A onesie prevents this and keeps your baby's whole body covered and protected from cold.
Soft, snuggly, fleece-lined Waterproof Onesies designed to be worn after swimming to keep children warm and cosy on the journey home from the pool. The snuggly soft fleece provides comfort and warmth from the inside, whilst the waterproof outer layer protects against wind and rain.
Check our latest arrival toddler and baby onesie designs and towels below!