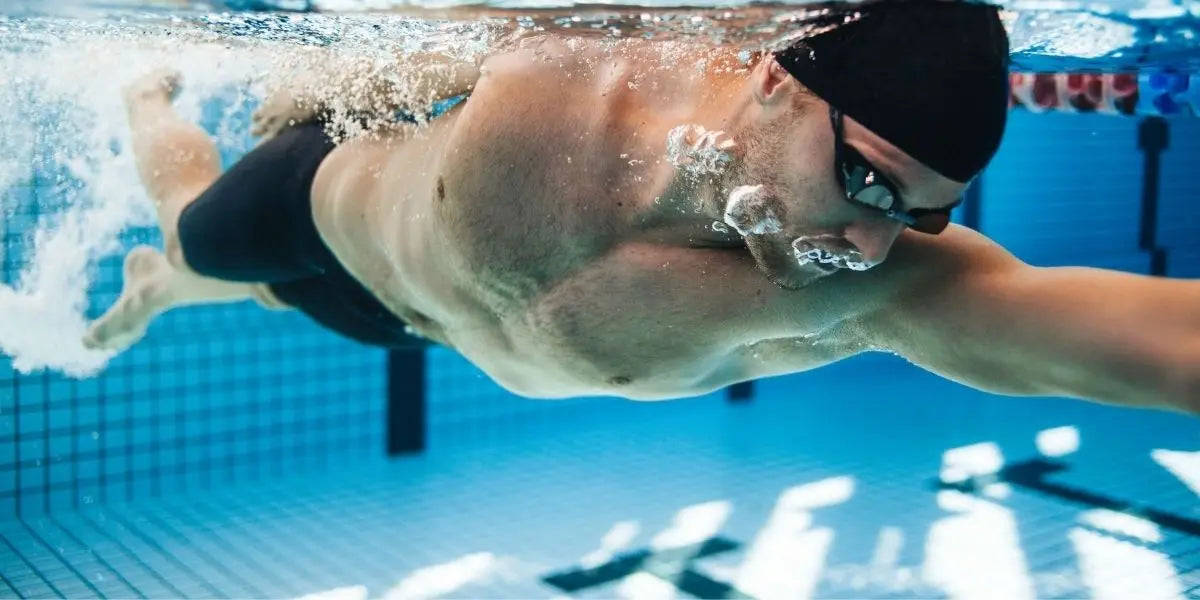 Men Swimwear | Men's Swimming Trunks and Swimwear
What do you look for in a pair of swimming trunks? An eye-catching design, an appealing colour, comfortable fabric, a good fit, and an affordable price? 
For most guys, the carbon footprint of a pair of board shorts is far down the list of priorities. But let us tell you, it's not the case! 
At Swimcore, we've made it our priority to offer eco-friendly trunks that tick all the boxes of style, price and quality AND let you do your bit to save the planet simultaneously.
Here's the answer to why you should check out the Men Swimwear collection by Swimcore.
The swimsuits feature an elastic waistband with a drawstring for a flexible yet secure fit. Walk around and swim confidently without fear of being awkward with people looking at you.
Another feature of swimwear is that it dries super quick. So even on a cloudy day, it's guaranteed to dry out in a very short amount of time from when you leave the water.
The best part- it doesn't stick to you when wet! The high-quality fabric is flexible yet keeps you comfortable and positive about your body.
The swimwear is sure to last longer than you expect. Its colours won't fade out even after multiple machine washes. 
The exclusive men swimwear is available in many attractive colours and trendy designs. If you care about and respect the water as much as we do, check out our range of trunks that will make you look as heroic as you are!